Sunday, November 4th, 2018
Oh Elizabeth Bentley, you sexy little minx!   How I love to watch you get naked, and now you are telling me you want to masturbate with your toy?  Ummm hell yes!   So as this Karups HA set progresses, Elizabeth gives a sweet striptease before pulling out her white toy and teasing her exposed clit.  The pussy juices start to flow, and the twat is moist and hungry for some action.
Check out those big brown eyes staring at you and tell me she isn't the perfect mix of cute and sexy!  I also love her slightly chubby cheeks.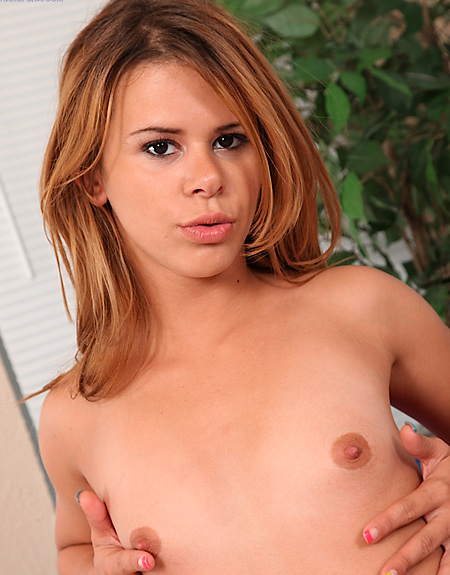 Small breasted coed Elizabeth Bentley has removed her top and now stands before us topless as she tweaks her nipples.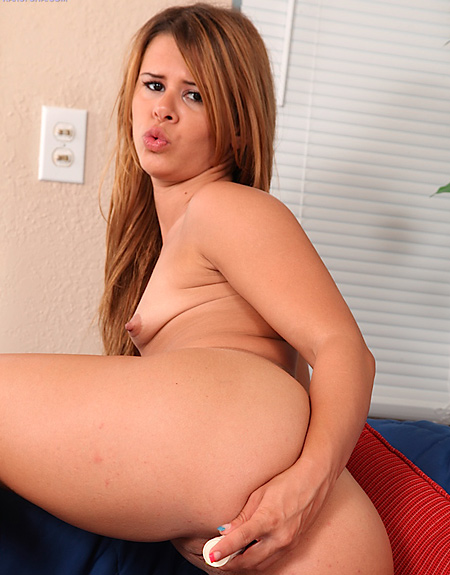 Let's get down to the action.   The toy enters her tight coed twat, as she works it in and out with speed and rhythm.   Cute multi-colored nailpolish on her fingernails.   Umm yeah I know that's not what you are focused on!   Elizabeth Bentley gets deep into the action and doesn't stop masturbating until she cums with thunder.
Elizabeth Bentley currently has 6 photo sets & 5 HD videos available right now!