Wednesday, November 29th, 2023
They don't come much hotter in this world than Veronica Jones.  This is not your typical outdoor nudity set either, as Veronica is not rocking a bikini or even daisy dukes, she is in fact wearing sexy pink lingerie.  Slowly she starts to slip her lingerie top off her shoulders as her nipples start to peak out and say hi to the world.  By the end of this Karups HA set, Veronica Jones is butt ass naked outdoors!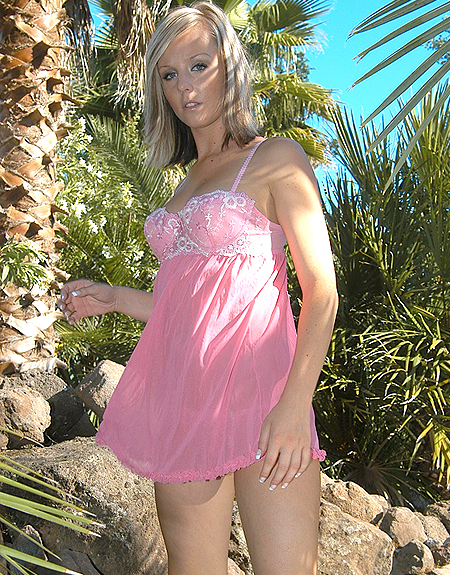 How sexy does Veronica Jones look in her pink lingerie as she stands outdoors in front of the giant rocks as the sunshine glistens down upon her skin.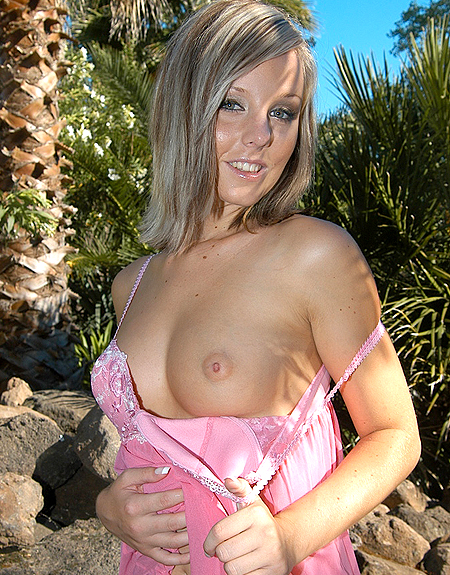 Down comes her lingerie off her shoulder as Veronica Jones lets her left breast out into the sunshine.  How many licks?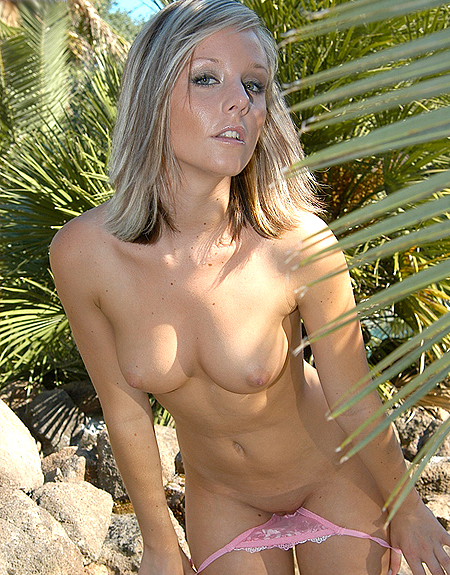 Pink lace panties start to come off her shaved pussy, as the sunshine starts to flood upon her lips.  Once naked, Veronica Jones was naked, she turns to the camera and sticks her firm perfect ass directly in your face.  Anyone want to fuck her up against the rocks?
Veronica Jones currently has 6 full photo sets available right now!