Wednesday, April 24th, 2019
Athletic fit redhead teen Katie Jordin is home from a game of tennis and now wants to show you her body.   Who the hell am I to argue with her wishes?   In this set from Karups HA, we get to watch as this adorable redhead with big brown eyes, strips down completely naked and plays with her tennis racket.   Her pussy is so well maintained with just a small patch of pubic hair lying right above her beautiful clit!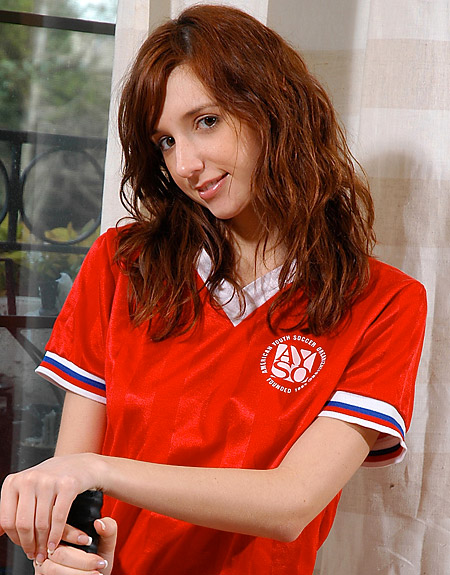 The calm before the storm of sorts as this beautiful redhead teen Katie Jordin is about to flash her tits.
Now those are some perfect tits on this girl.   Nice round and full, Katie knows her tits are great and that's why she loves to flash them.   Get this girl to Mardi Gras stat!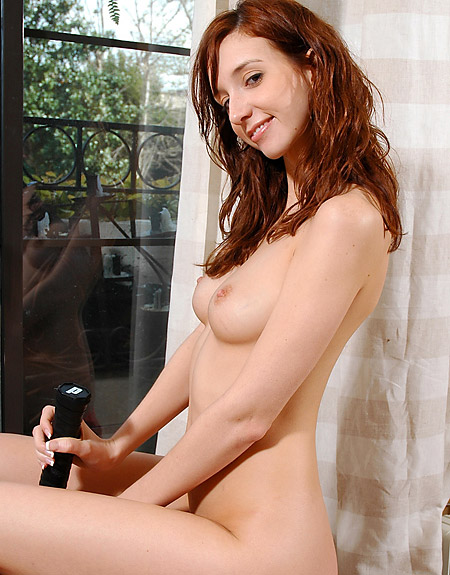 Oh Katie, you little tease!    Flashing her great smile, with her breasts fully exposed, Katie looks amazing, but really I know we all want to see that kitty cat!   Can't you just pull your left leg slight to the left and give us the money shot?   Sure enough guys, by the end of the set Katie Jordin has given you everything you wanted and more!
Katie Jordin currently has 4 full photo sets available right now!