Tuesday, March 20th, 2018
Mickalah is one of the crowd favorites, and for good reason.  She rocks a great busty rack, and she is a freak in the sack.  I mean she really turns on her inner slut when the bedroom door closes.  In this Karups OW set, Mickalah is getting in her daily workout when we asked her to strip naked and finish the workout in the nude.   Luckily for us, she agreed!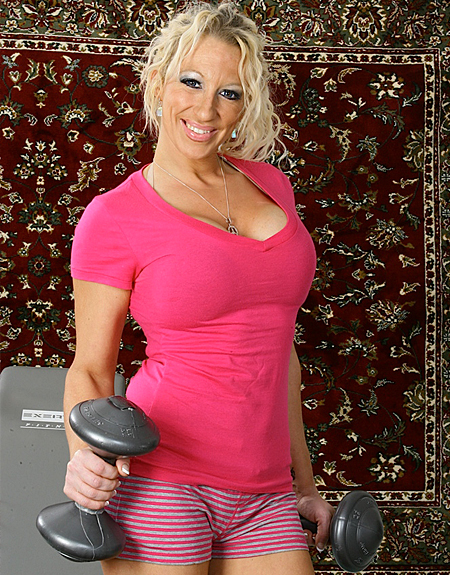 Mickalah is working out in the living room, getting her biceps jacked up.  Can't wait to see her big mature tits!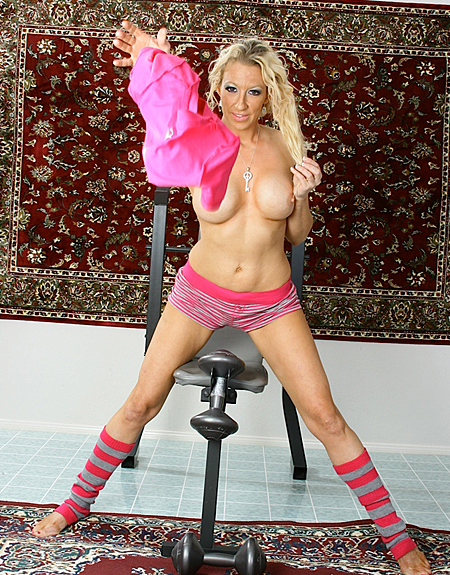 Mickalah whips off her pink top and is about ready to resume pumping iron topless.  The booty shorts are next.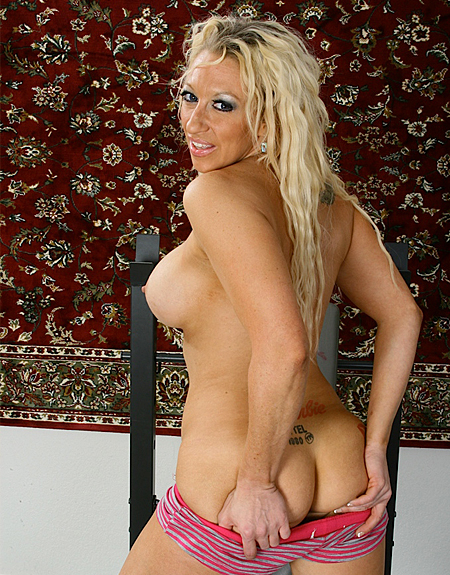 Mature babe Mickalah has her side boob exposed as she starts to pull down her booty shorts and expose that mature ass of hers.  She resumes the naked workout before she starts to get so turned on she says fuck it, and starts to masturbate instead!
Mickalah currently has 3 photo sets & 3 HD videos available right now!