Wednesday, March 20th, 2019
This fiery older redhead Catherine De Dade, looks absolutely stunning in her tight ass hugging blue jeans as she poses in the kitchen.   Wearing high heels with blue jeans drives me wild, so I am already on Catherine's side.  In this set from Karups Older Women we get the treat of watching as this redhead cougar slowly slides her blue jeans off her thong covered ass.   Before long, we get a look at his firm mature tits, and ripped stomach which is a prime landing area for your jizz!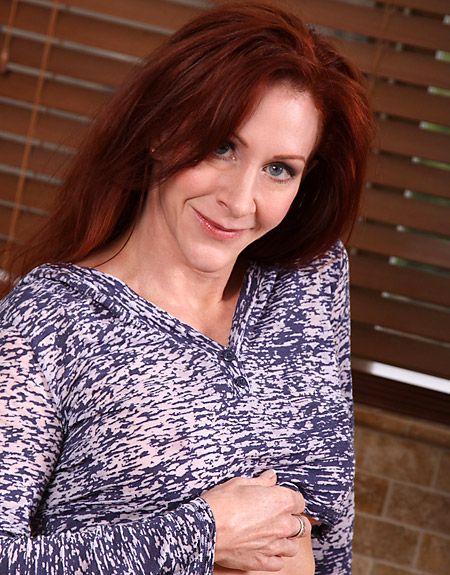 If you are wondering if the carpet matches the drapes, I'll tell you Catherine is completely shaved.   Maybe if you ask her nicely she will grow out and answer the question for you 🙂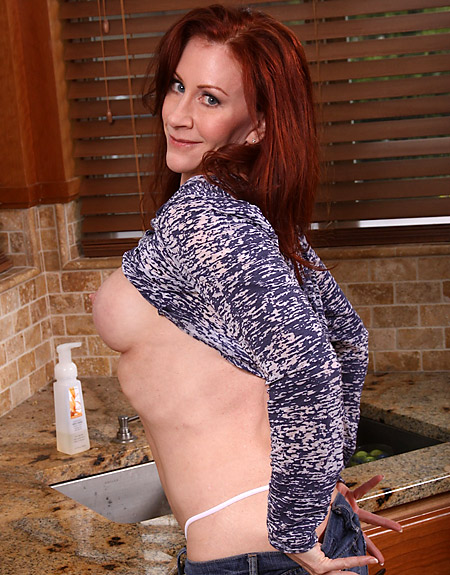 My eyes don't know where to go in this picture.   They instantly lock in on those big firm tits, but then I find them very curiously glancing down at that white thong.   Oh Catherine, your killing me with your sexuality!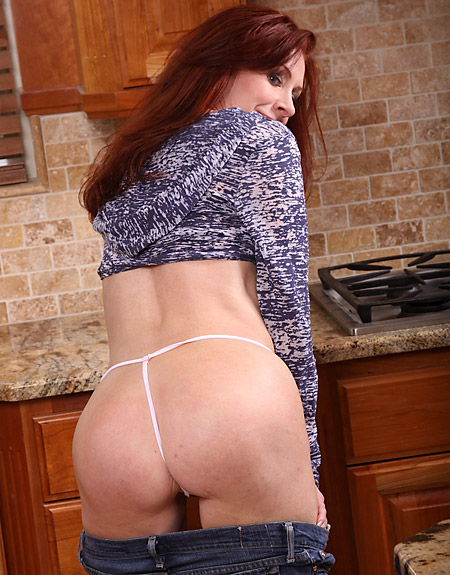 Catherine De Sade, now has her jeans down past her ass, and we see her white thong wedged in between her cheeks.  Who wants to pull that thong off with their teeth right now?   Right after this photo,  Catherine gets butt naked as she hops up on the kitchen counter and begins to play with her totally shaved mature pussy.
Catherine De Sade currently has 5 photo sets & 3 HD videos right now!