Saturday, March 16th, 2019
Lets start off by saying if I had a hot naughty doctor like Kimberly, I'd be in the waiting office daily to get my prostate examined!  This sexy mature doctor has a great body, and beautiful big tits.   In this set from Karups Older Women, we find Kimberly just finished seeing her last patient, when she decides to give her mature pussy a thorough inspection!   Off comes the white doctors coat, and we get a look at her sexy legs encased in black stockings.   Hands up for those that want Kimberly as their next doctor!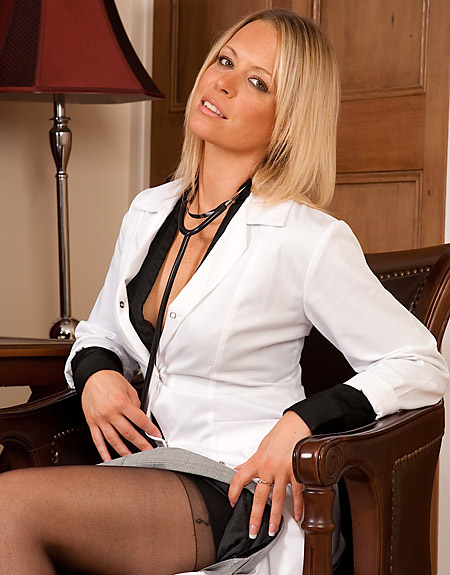 My oh my, the things I would do to Kimberly up on the examining table.  I'd rip those stockings right off those beautiful mature legs of hers.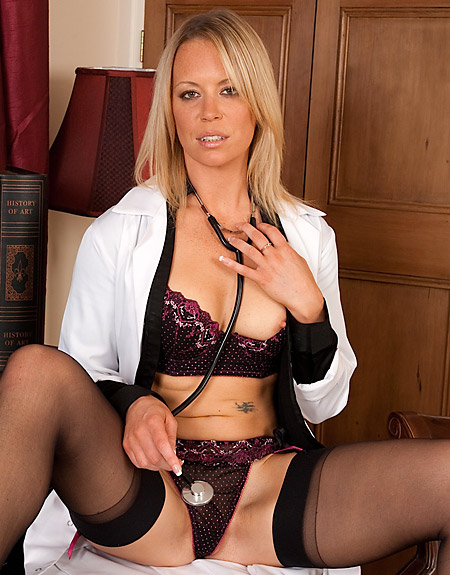 Looks like Doc has her one nipple exposed, and I love it.  Kimberly has the stethoscope to her mature pussy, but she gets better results when the panties are off.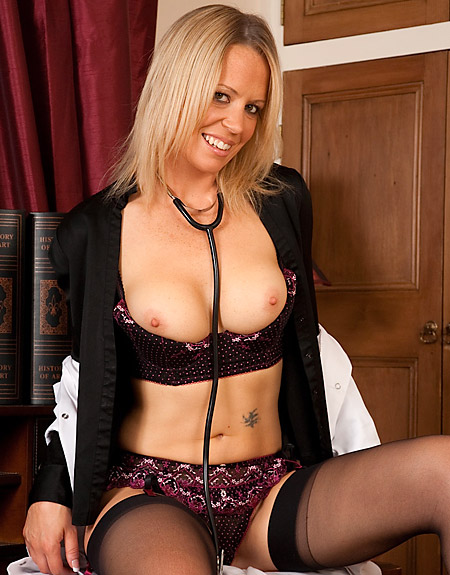 This naughty doctor Kimberly, now has her breasts fully exposed as she sits in the office.  Lets hope a hot slutty nurse walks in on her!   Soon we find this mature babe sliding her panties off her sexy ass, and Kimberly is totally naked expect for the black stockings which she keeps on her firm legs.   This now very horny doctor is giving that pussy a thorough exam, and the only prescription she writes for it is get a large cock in it pronto!
Kimberly currently has 3 photo sets & 2 HD videos right now!