Friday, August 10th, 2018
Zuzana looks amazing in her sheer black lingerie.  That is the kind of girl and look you want to come home to after a long day at work.  Unfortunately for Zuzana, there is no man to come home to her, and she is in need of a good cum right now.  Slowly she pulls out her pink toy and begins to masturbate her tight pussy in this Karups PC set.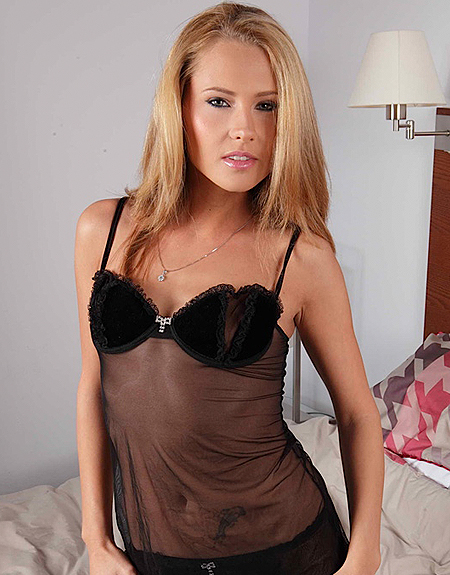 Zuzana looks fucking amazing in her sheer black lingerie.   This gorgeous blond is welcome in my bed anytime she wants, and I am sure you'd offer her that invitation as well!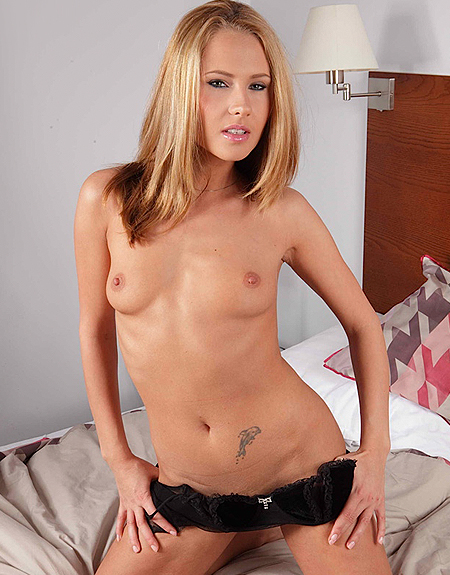 Off comes the black lingerie, as Zuzana's small beautiful titties get exposed to the fresh air.   What a body on that girl.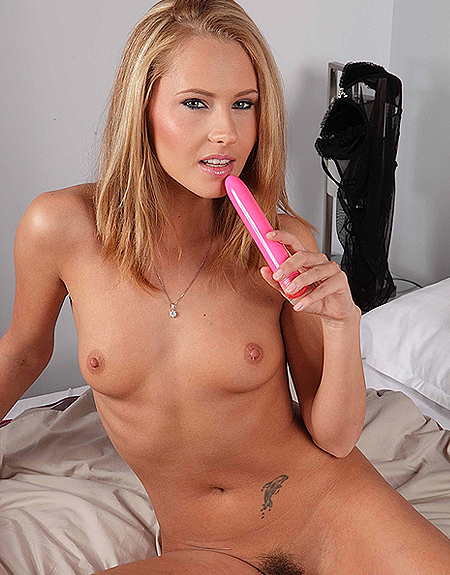 Look at that nice patch of hair above her clit, eagerly awaiting full on penetration from the pink toy that is touching upon her lips.  Check out the full set and enjoy as this gorgeous blond babe sticks that pink toy deep inside her perfect tight pussy.
Zuzana currently has 25 photo sets & 9 HD videos available right now!