Well hello there Sybille Watson!  I gotta say Sybille looks amazing in this set from Karups Private Collection.   We get a few fantastic down blouse shots of her bare breasts, before the perspective switches to a few great upward shots of those big firm tits.  I love seeing a woman wearing no bra, as she leans forward and her shirt starts to fall away from her chest.   Boom nipple shots!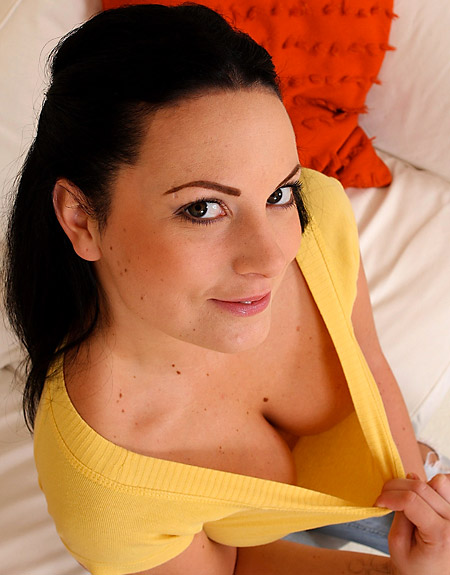 Sybille Watson pulls her yellow shirt away from her chest and we get a great down shot look at those beautiful firm tits.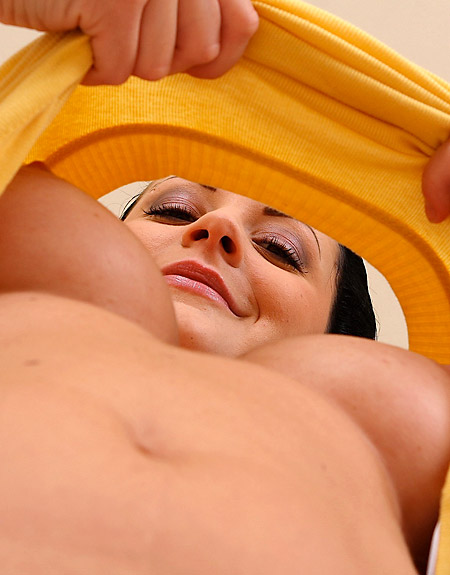 Damn, that is one sexy ass pose.   Sybille's tits look wonderful from down below.  Just imagine her riding your cock as you watch those tits bounce from this view.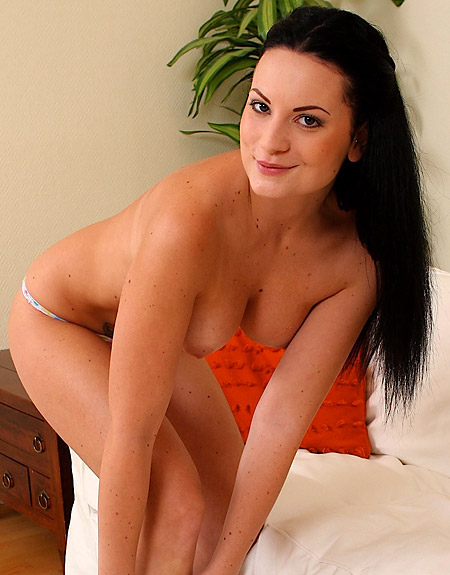 Now completely topless, Sybille is looking for a little more fun and she is willing to do it herself if she has too.  Without a man around, she turns to her fingers to get her pussy off.  She masturbates with such a raw passion!  I mean there has to be gold up her hooha judging by the way she is pounding away at it.   Get it Sybille, get it!
Sybille Watson currently has 2 photo sets & 3 HD videos available right now!