Wednesday, December 20th, 2017
If you are like me in anyway, you appreciate a beautiful woman rocking a tight long evening dress.   And your appreciation only rises further when you watch that older woman slip out of her dress and is left standing before you naked in only her heels.   Not much more on earth is more beautiful than that.   In this Karups OW set Kim slips out of her dress and spreads her ass cheeks while still wearing her high heels.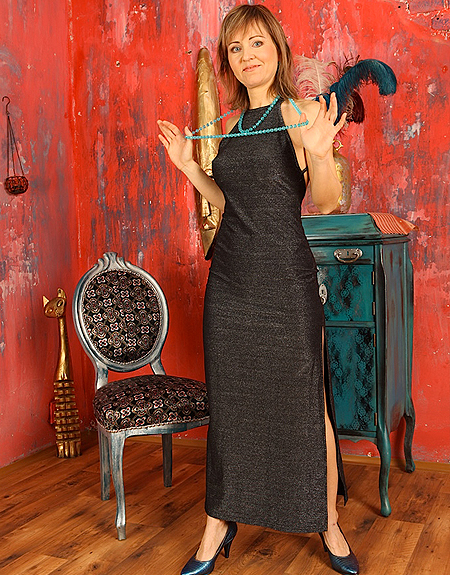 Gorgeous older babe Kim rocks that long tight dress.   I absolutely dig how far that slit up the side of the dress goes.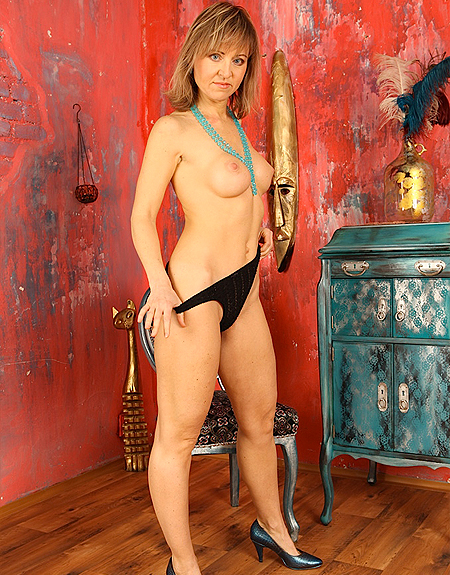 The evening dress has now hit the floor and we are left appreciate the beauty that is the topless mature woman Kim.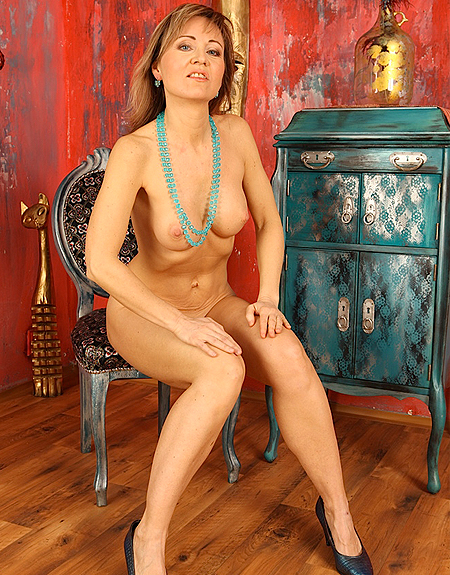 This older woman still has it.   Such a fine body for her age, and Kim said her sex drive is still as high as its ever been.  She even said that her fantasies have taken more leaps in the past couple years, and she is willing to try many more new things in the bedroom, than she did in the years past.   My kinda woman!
Kim currently has 2 photo sets & 1 HD video available right now!