Tuesday, September 4th, 2018
Kylie is a cute little blond with some of the most frizzy hair I have seen, and yet I find it extremely hot!  Today we find Kylie rocking a short jean skirt and tight pink top out on the balcony.  Nothing better on a summer day than a hot girl in a skirt.  Whether that skirt be jean or made of thin material that allows you to see her panty line or lack there of.  In this Karups HA set, we get to enjoy Kylie as she gets butt ass naked outdoors on the balcony.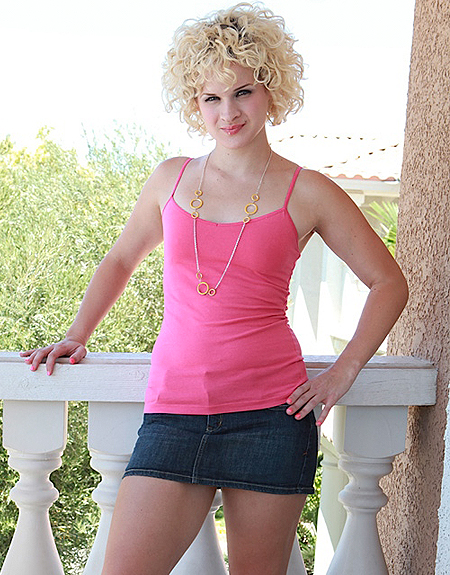 Look at that frizzy hairstyle!  That is if you can get your eyes off of Kylie's legs coming out of her jean skirt out on the balcony.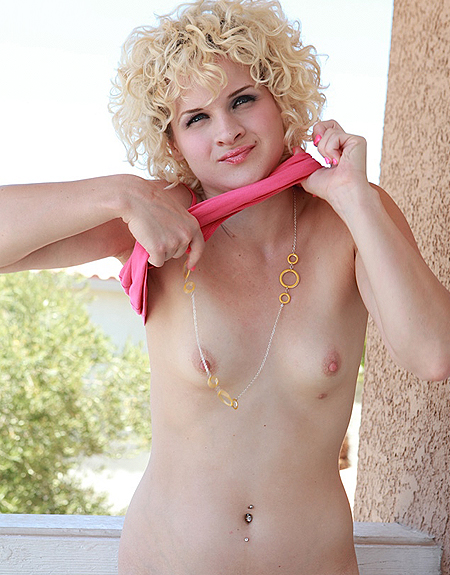 Kylie lifts her pink top up over her head to expose her small tits outdoors.  Little titties to be sure, but definitely suckable!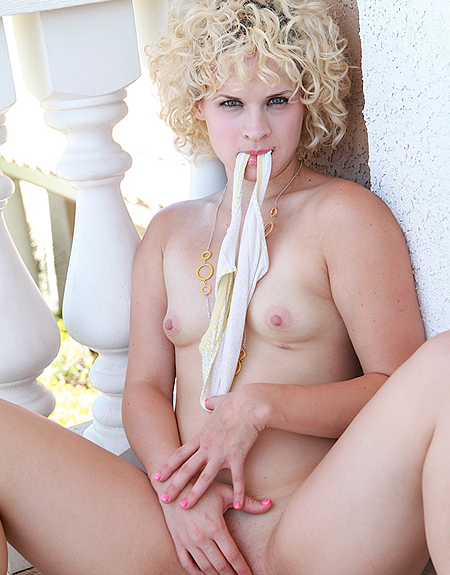 With her skirt already on the ground, Kylie removes her panties off her hips and promptly puts them into her mouth.  I bet they smell fantastic!  Continue along with the full set and enjoy the multiple positions this babe shows off as she poses naked on the balcony.
Kylie currently has 4 photo sets & 2 HD videos available right now!