Yvett is one of the hottest coeds to come around in a long ass time.  She looks amazing in pink, with her hair in curls as she is on her knees doing the daily load of laundry.  She likes to keep the home clean, and who wouldn't want this girl as your girlfriend or wife!  In this Karups PC set, Yvett loads the laundry, then decides to put her clothes in the mix.  Once naked, she can't help but touch herself.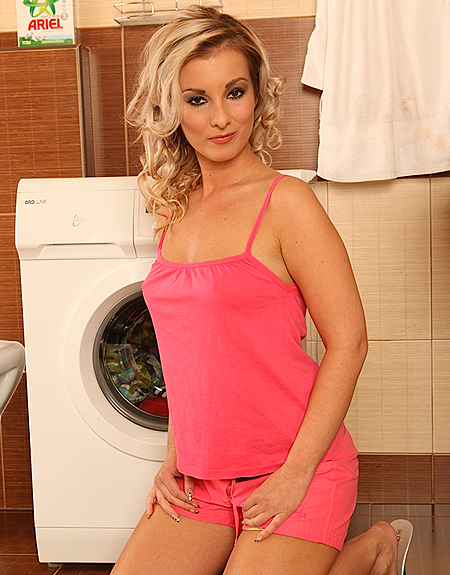 Yvett is on her knees before the washing machine and she looks unreal in her pink short and top combo.  Let's get those in the wash too.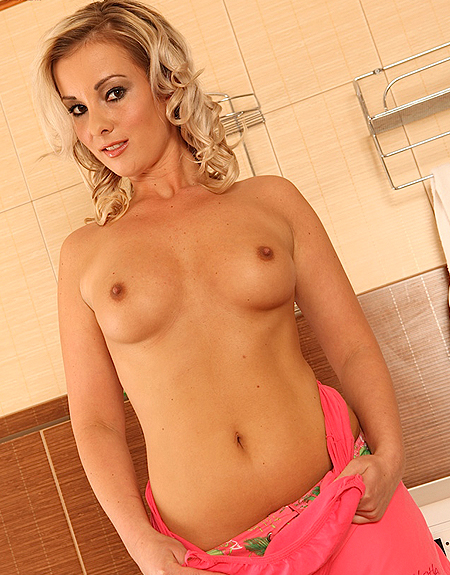 Yvett was on the same page as us, and prepares to put her clothes in the wash as well.  What a great rack on this blond cutie.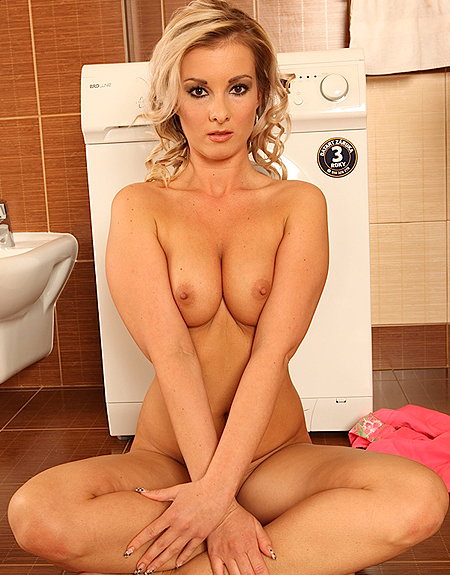 Now naked, Yvett squeezes her arms together which pushes her beautiful breasts together.   Yummy.  Enjoy the rest of this great set as Yvett hops up on the washing machine and begins to rub and play with her pussy lips.
Yvett currently has 4 photo sets & 2 HD videos available right now!