Say hello to an absolute stunner in Lola.  This brunette teen has a great set of perky tits, which I am sure you are going to love and most definitely get hard too.   I really love her deep brown eyes along with those big full lips.   I can just imagine those lips wrapped around my cock sucking away on a lazy Sunday afternoon.   By the end of this Karups PC set, Lola gets two fingers stuffed deep inside hungry vajayjay.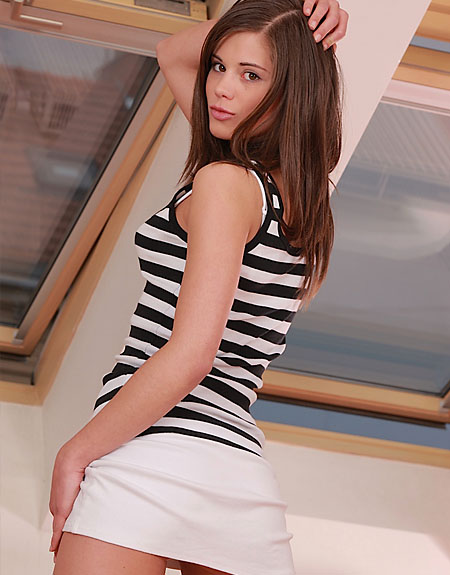 Perky brunette teen Lola strikes a pose and as she does her white skirt starts to ride up her ass.  Lets see that rear!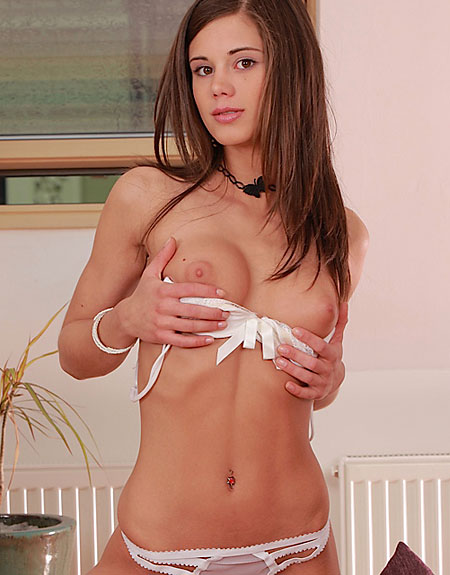 Lola has let her skirt slip down to the floor and now she has unleashed her perky tits for us all to enjoy.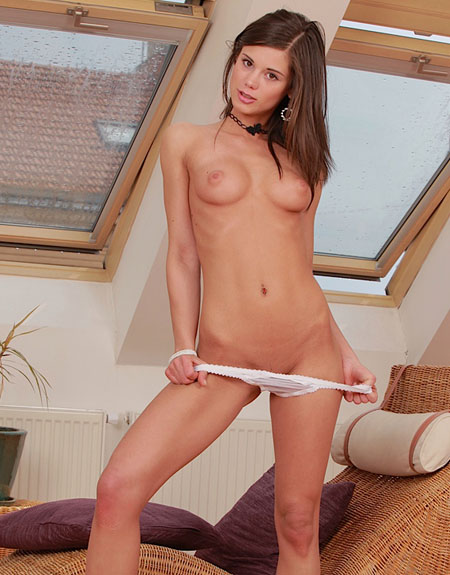 Oh Lola you little minx, you.  This beautiful girl starts to pull down her white panties and we see this girl is shaved.   I still can't get my eyes off those beautiful tits and those lips still drive me wild.   Continue along and watch as Lola starts to fingerbang herself.  She gets two fingers in and really digs for the hidden treasure of liquid oyster.
Lola currently has 15 photo sets & 8 HD videos available right now!