Sunday, September 3rd, 2023
Lynette is about to push your fantasy limits in this amazing Karups PC set.  Dressed up as a slutty nun, with very impure thoughts running through her head, Lynette is looking to have some fun.  Slowly she drops her cross to the floor, and gets naked so she can have easy access to her pussy for some finger licking fun.   Thanks to Lynette for making one of my fantasies come true.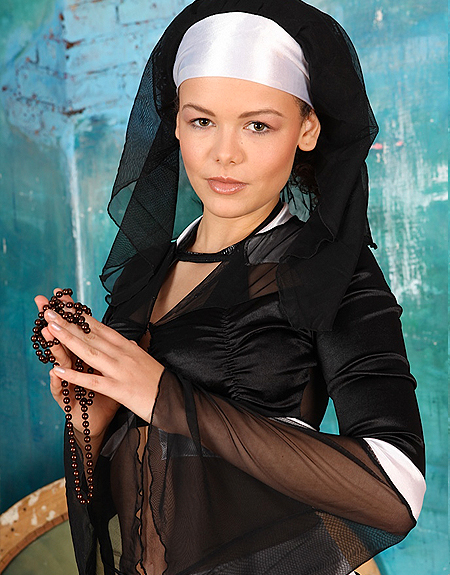 Say your prayers, as this naughty nun, is about to punish you for some of your sins.   Lynette can punish me anytime!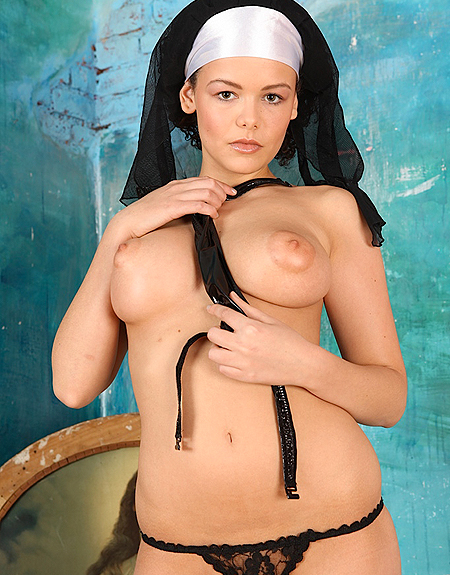 Big beautiful tits, on this naughty nun Lynette.  I love that she has some puffy nipples on those gorgeous breasts.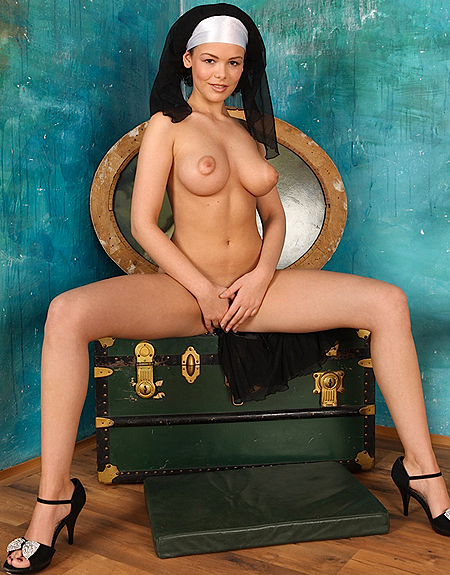 Naughty nun Lynette is now naked on the trunk and her big tits are tantalizing me right now.  If you are anything like me, you are about ready to blow your load at the sight of this stunning goddess of a woman.  I'd commit a few sins to get my punishment from this busty naughty nun.
Lynette currently has 3 photo sets & 3 HD videos available right now!