Saturday, November 18th, 2023
Black hair beauty Leonella Knox is all kinds of sexy and today she is not only sexy, but she is fucking horny.   Lucky for us that sets up beautifully as she is going to get fucked raw in this set for Karups PC.   After some sexy teasing, these two get down to business with some pussy licking action before Leonella Knox shows off her oral skills.  Let's get to some coed fucking!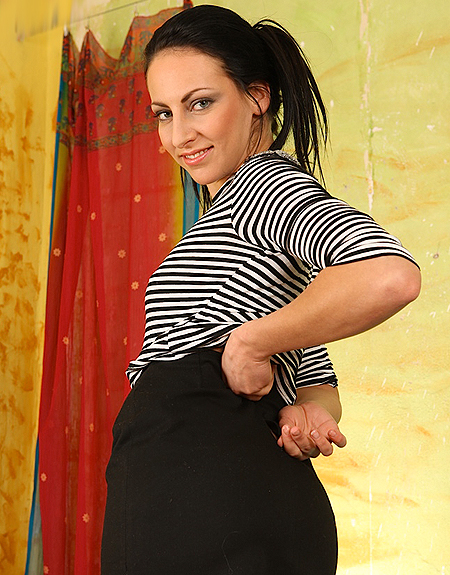 Leonella can't wait to get her fuck on, and she is going to start by unzipping her black business skirt.   So damn sexy.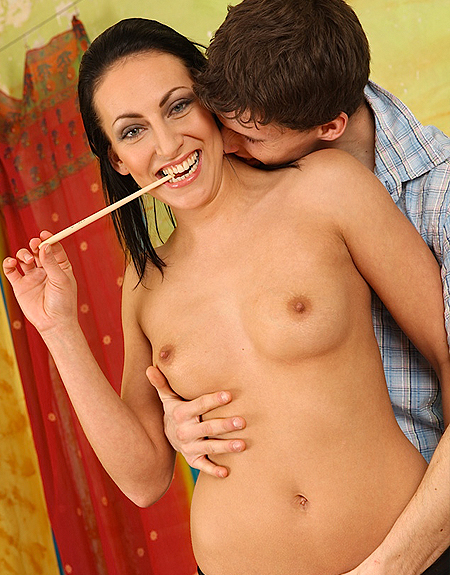 Leonella Knox has her skirt on the ground and now her top and bra have joined it, as she stands before us topless.
Leonella Knox is now butt ass naked and she is getting extremely wet at the prospect of ripping of his jeans and sticking his fat cock in her mouth.   Leonella is damn proud of her oral skills and she hopes you are equally impressed!  Continue along the full set and watch this black haired coed get fucked raw.
Leonella Knox currently has 5 photo sets & 4 HD videos available right now!