Saturday, September 2nd, 2023
Sabrina is a MILF from England, who is one of the most seductive woman I have ever laid my eyes on.  Today is hanging out in her bedroom wearing sexy lingerie and turquoise heels.  In this Karups OW set, Sabrina is slowly bends over and exposes her great ass before stripping naked, and revealing her small strip of pubic hair above her clit.   I love that she kept the turquoise heels on her feet while not wearing a single thread of clothing.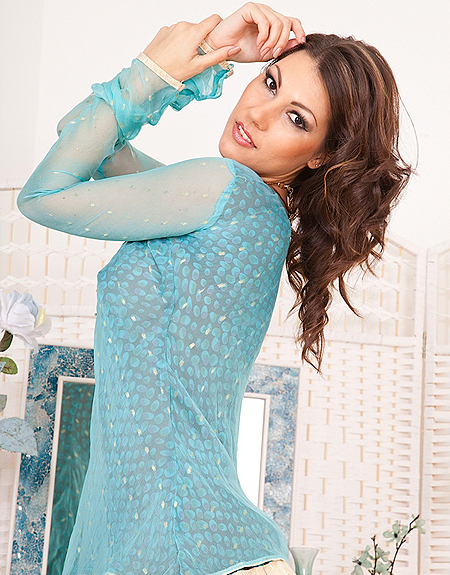 It's almost a crime how seductively sexy Sabrina is.   She is the very reason I laugh when I hear England doesn't have sexy women.   I mean come one!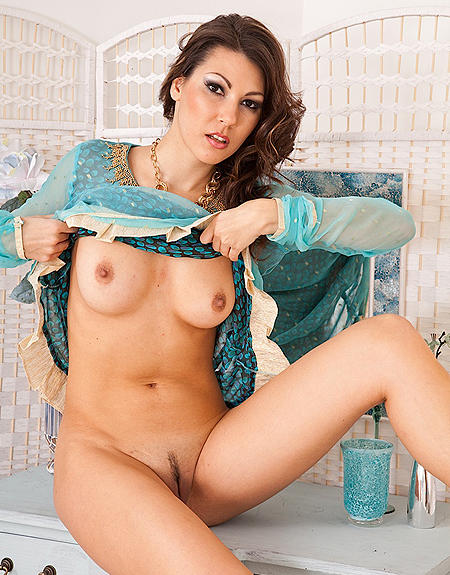 Sabrina hops up on her dresser and lifts up her top and flashes her great rack and also her beautiful slice of pussy pie.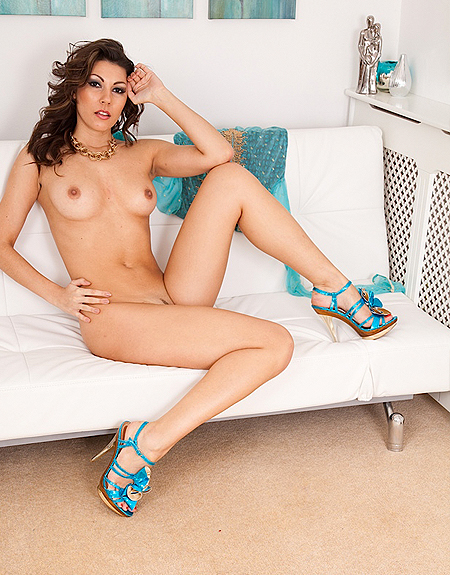 What a gorgeous beauty as Sabrina has slid over to the couch.   Butt naked, except for the turquoise heels on her feet, Sabrina is about to show you some of the most seductive poses.   Guaranteed to make you rock hard.
Sabrina currently has 3 full photo sets available right now!