Saturday, August 12th, 2017
Usually we see slutty nurses, but not often do you find slutty candy stripers!   Say hello to gorgeous mature woman Lilly as she is dressed up as a candy striper.   If more hot woman dressed like this worked at the hospital, I may just change my opinion of going to see the doctor!   In this Karups OW set, Lilly starts to peel off her uniform and exposes her bare body to the camera.  You have got to see how flexible this woman is!
Lilly is rocking that outfit like a champ!  From her bare midriff down to the thigh high white stockings, this woman can come to my hospital bedside any day.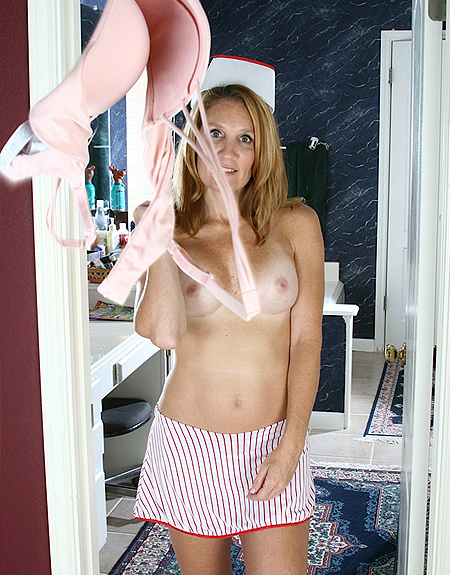 Lilly throws her pink bra at the camera and we get our first look at her tan lined mature breasts.   SWEET!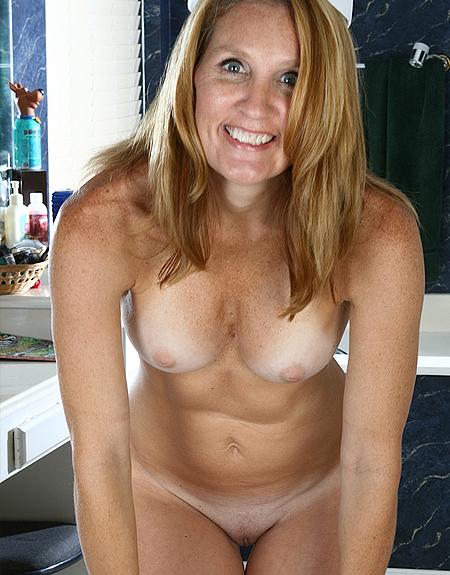 Whoa!  Looks at that smooth pussy!  Just a hint of her clit showing, Lilly's pussy looks like its barely used!  Not sure what she does to keep her older pussy looking so damn good!   But whatever she is doing, I hope she keeps doing it, as that twat looks fucking tasty!
Lilly currently has 2 photo sets & 2 HD videos available right now!