Saturday, March 9th, 2019
Oh Rayne Lee, you are trying to KILL ME!    Rayna is looking absolutely stunning in those very short daisy dukes.   From her tanned body, to her long brunette hair, its obvious why Rayna is such a fan favorite at Karups Hometown Amateurs.   Sit back and enjoy as Rayna Lee lets her daisy dukes fall to the floor and lets her shaved pussy come out to play.   Before long Rayna has her blue painted fingernails covered in her pussy juices, and you can tell she is loving every second of the action.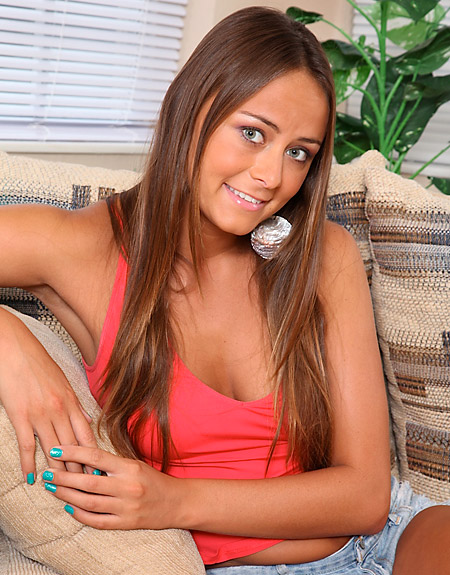 Check out how sexy and dark Rayna Lee's skin is.   I love a woman with a deep color to her and she fits the bill perfectly.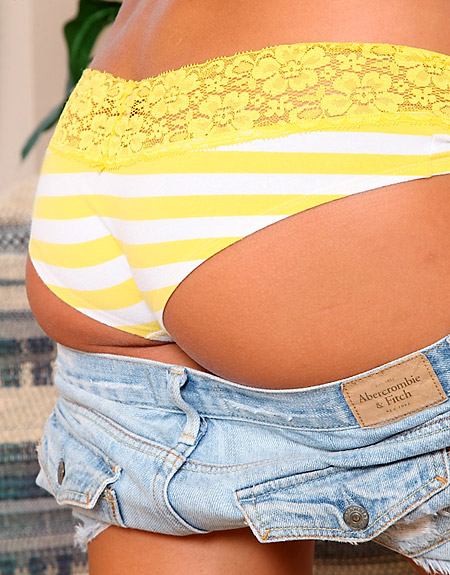 Rayna slides her daisy dukes down off her tanned ass, and we get our first look at her stripped yellow panties.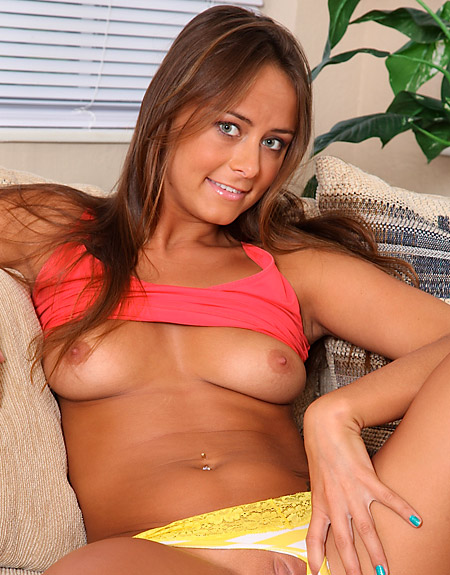 Out come her beautiful tanned breasts, but look down south just a bit further and we see Rayna Lee pulling her yellow panties aside so we get a glimpse of her shaved pussy lips.   Yum Yum good!   Soon after, Rayna has her panties on the floor next to her daisy dukes and she is now running her fingers over her clit.   You have got to see the crazy hot poses Rayna Lee gets in while she plays with her pussy.  Stunning!
Rayna Lee currently has 1 photo set & 3 HD videos available right now!