Saturday, August 26th, 2023
Russian teens Elizabeth and Olga are horny and feeling a little dirty.  So into the tub these two girls go for a little soap time, which naturally leads to some light petting and escalating from there in this Karups HA set.   Before long, they are fingering and licking each others pussies, and then even grab their favorite sex toys to join the lesbian bath party.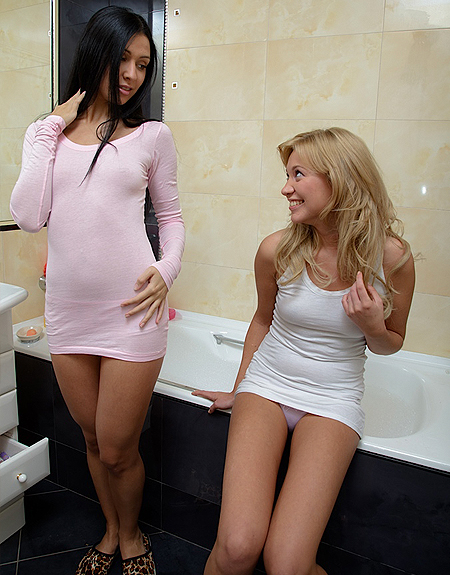 Russian coeds Elizabeth and Olga sit on the edge of the bath tub and both have extremely naughty thoughts running through their heads.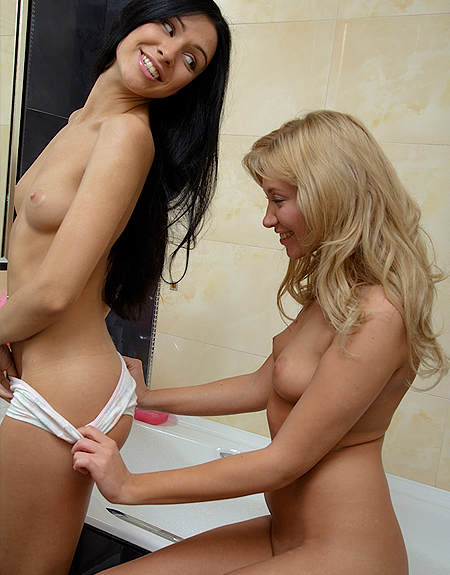 Elizabeth is topless in her white panties, but Olga is trying to fix that problem for us right now by pulling down her panties.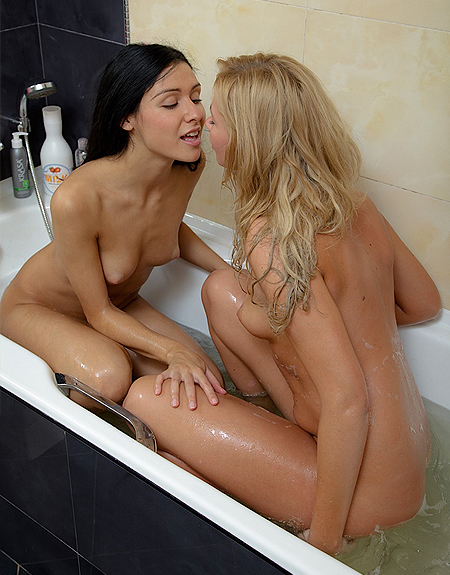 Into the tub the girls go!   Time to get all wet and dirty for Elizabeth and Olga.   Sit back and enjoy as these two kiss, pet, and then fingerbang each other hard.   They even get their sex toys out to ensure they hit their climax.
Elizabeth currently has 5 photo sets & 5 HD videos available right now!
Olga currently has 1 photo set and 1 HD video available right now!