Saturday, December 8th, 2018
Hey guys, prepare yourself for one of the world's most beautiful creatures!   Tall brunette coed Megan from Karups Private Collection is just lounging around in her house butt ass naked.  I love when I come home and the girlfriend is in the buff and looks so angelic.   Well that is what you get in this Karups PC set, as Megan is relaxing on the chair naked.   Soon though things get a lot more erotic and sexual!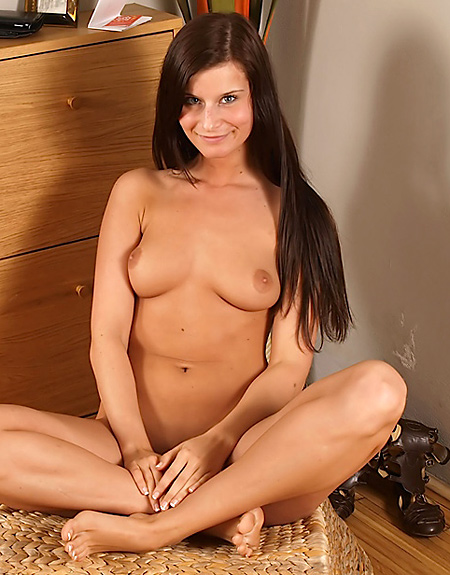 Tall brunette coed Megan is naked as a jaybird as she relaxes cross-legged on the woven mat.  How do you like her tits guys?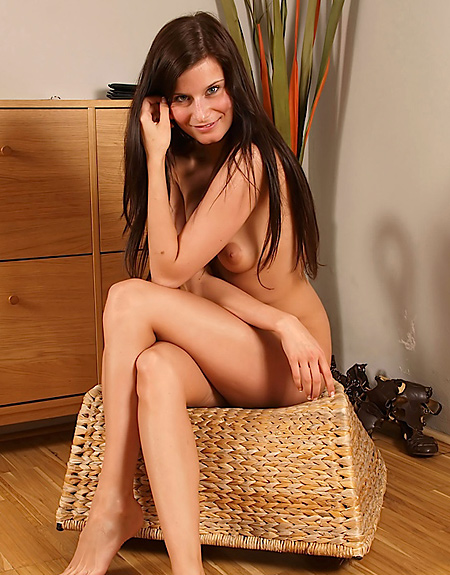 Megan gives this sly sexy smile as she sits with her legs crossed, and her naked body exposed for you to appreciate her true beauty.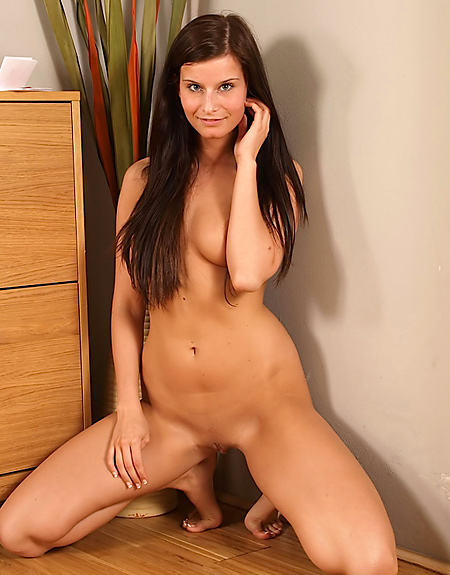 Now on her knees Megan finally shows us that beautiful smooth shaved pussy of hers.   Anyone want to help this horny brunette solve her sexual frustrations?   I know if you don't, I'll get in line to help her!
Megan currently has 16 photo sets & 12 HD videos available right now!