Fans of girls with big ol tits, please step inside now and meet the beautiful Chantelle Sky.   This blond babe is stunning from head to toe, but its really hard to get your eyes off of her big tits.   Those puppies are massive and look like a lot of fun to play with.  Boxers should use Chantelle's breasts for training for a big fight!    The full set from Karups HA, shows this goddess pulling off her jean mini-skirt, then using her fingers to stimulate her sensitive clit.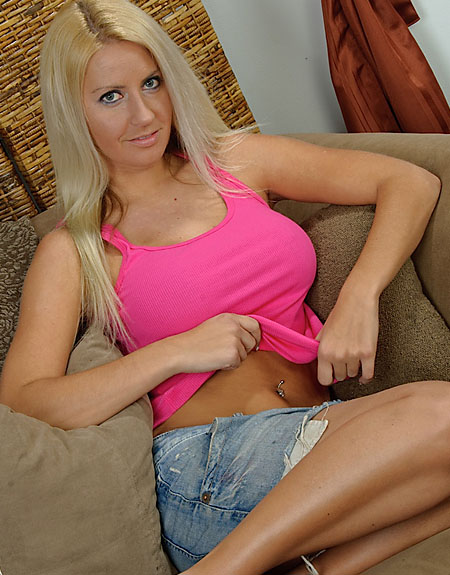 Chantelle looking amazing in her jean skirt and pink top.  The real treasure of this girl lies right under that top though.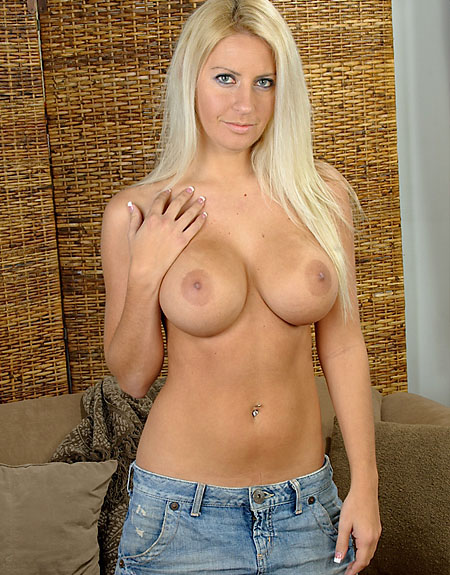 Try and paint me a prettier picture than this one!   Big tits, topless and still in her skirt.   My jeans just got a little tighter.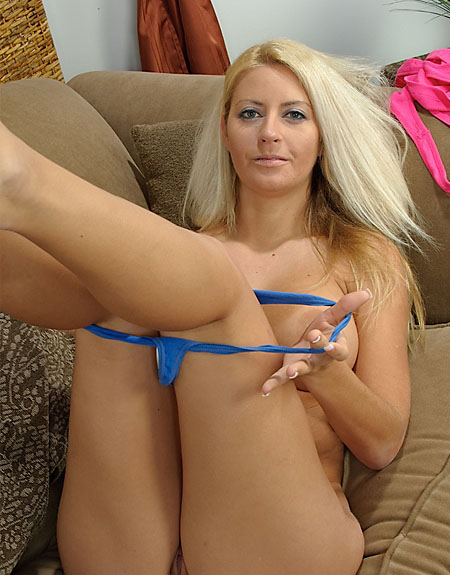 I think I saw a puddy cat, I did I did!   Thanks too Chantelle for pulling her blue panties off her moist pussy.   We are only moments away from seeing those legs spread wide open for a straight shot down to pleasure town.
Chantelle Sky currently has 4 photo sets & 4 HD videos available right now!