Game of tennis anyone?  Well that was the plan for stunning girls Liana and Michaela when they headed to the courts, but once there the plan quickly changed.  As this Karups PC set continued on, these gorgeous girls find themselves extremely turned on and instead of hitting the ball around the course, they take turns licking each others pussies instead.  These gorgeous girls get so wet and juicy out on the hot tennis court.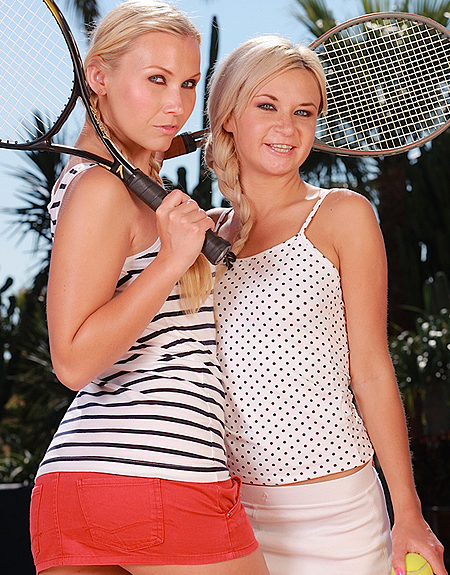 Sporting their best tennis outfits, these gorgeous girls set out to play tennis but got easily distracted by each others hottness.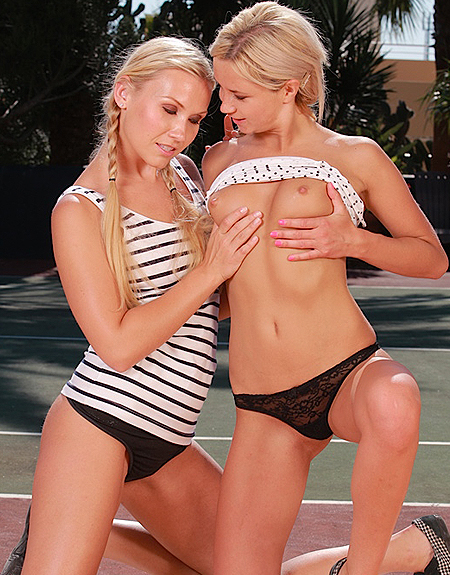 Skirts off, and tops starting to rise up over the girls small tits.  These two make watching tennis a whole lot more fun.
Liana and Michaela are determined to take tennis to a whole new level of joy!   Panties off girls!  As this great lesbian set continues, the girls get their fingers and tongues active as they penetrate each others pussies on the hard tennis court.  My oh my!
Liana currently has 5 photo sets & 5 HD videos available right now!
Michaela currently has 16 photo sets & 9 HD videos available right now!