Friday, November 17th, 2023
Gorgeous and busty latin MILF Rio Lee is wrapped up in an orange bath towel as she prepares to step into the shower to get all clean.  But first she wants to get dirty and that pulsating shower head looks like just the thing that will achieve her goal!   In this Karups OW set, we get to watch as Rio Lee gets her body all wet before turning the shower head onto her mature pussy lips.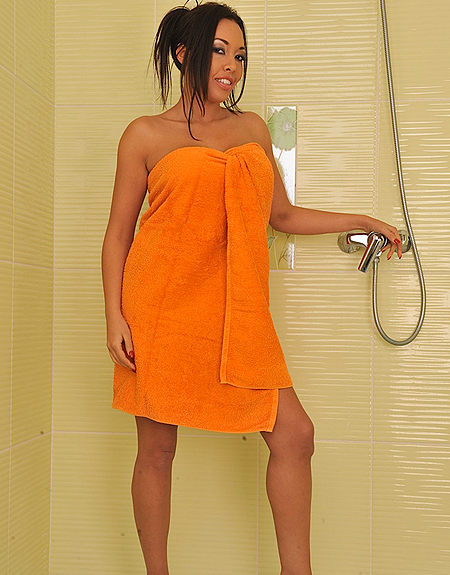 Readers of the blog will know I am a sucker for woman wrapped up in bath towels, so you can imagine my thoughts on Rio Lee wrapped up in her orange towel.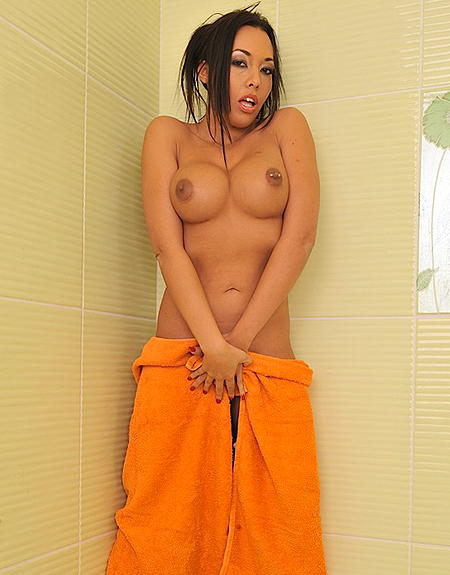 Rio Lee lets her towel drop down around her waist to expose her big boobs complete with a pierced left nipple.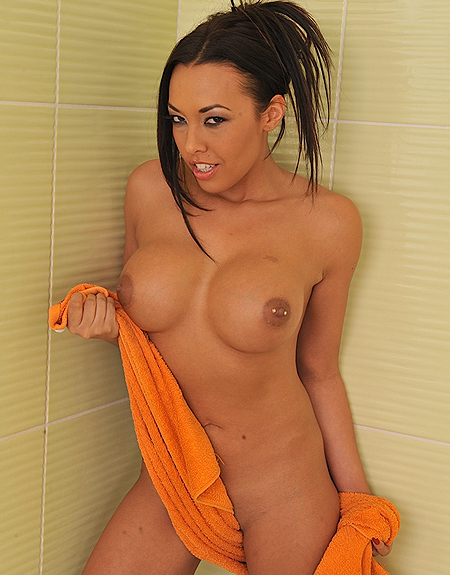 Rio Lee takes her towel and starts to rub it against her latin mature pussy lips.  Next she heads into the shower and lets the water flow on down her naked body as her pussy starts to tingle in anticipation of getting the shower head pulsating against it.
Rio Lee currently has 4 photo sets & 2 HD videos available right now!