Sunday, September 17th, 2023
Welcome the lovely babe Louise Dakotah back to the blog!   Louise is one of my favorites, and I am not alone in this.  Today she is decked out in a white shirt and black stockings, but the skirt won't last long on her mature body.   Soon you will find Louise on her back with her black stockings still on, as she starts to rub her hairy mature pussy in this Karups OW set.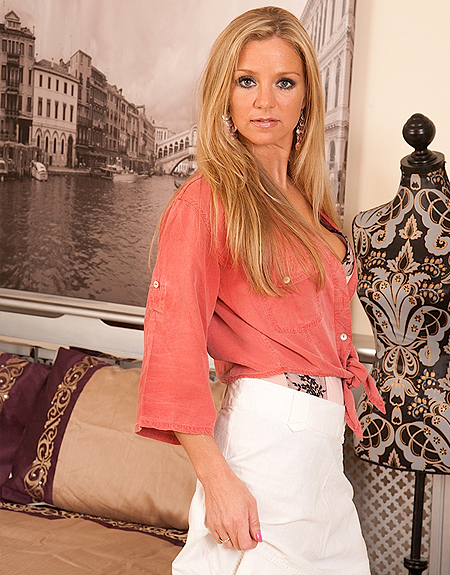 Gorgeous, sexy mature babe Louise Dakotah can't wait to show her hairy pussy to you guys!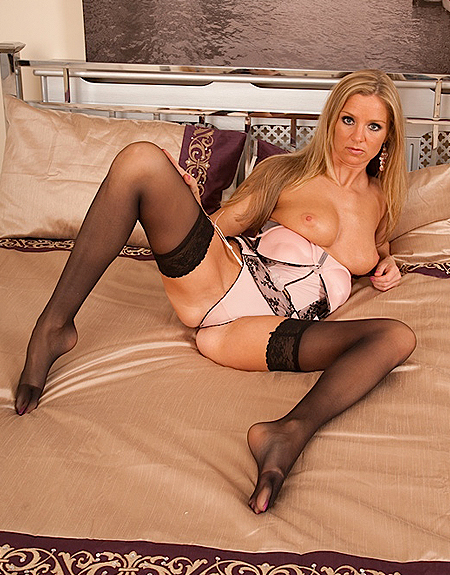 Lying on her bed, Louise pulls down the top of her lingerie and lets her breasts breathe.   Love that she kept the stockings on her legs.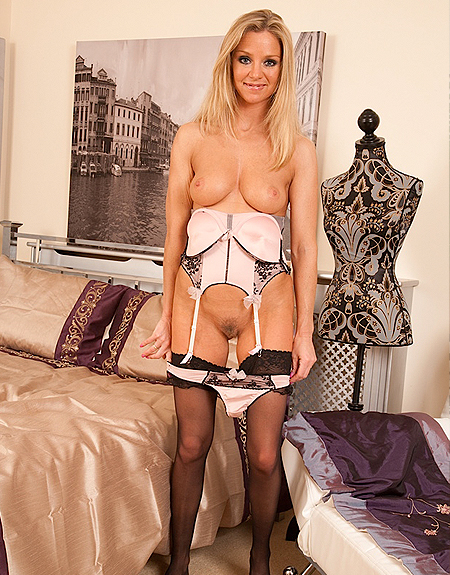 Off come the panties and we get our first glimpse at Louise Dakotah's hairy pussy lips.   Continue to enjoy as she heads back to the bed, spreads her legs and lets her fingers run and glide all over her exposed clit.   Anyone want to take a crack at that nut?
Louise Dakotah currently has 4 photo sets & 5 HD videos available right now!