Tuesday, August 8th, 2017
Sexy Veronica Jones is back for more, and she brought her high sex drive with her.  Dressed in a white top and short denim skirt, Veronica is one beautiful girl.   Today she is on the bed as she begins to give you a strip show in this Karups HA set.   She doesn't stop till she is in her birthday suit, and her bald cooter is waiting to be pleasured.   What a body on this babe.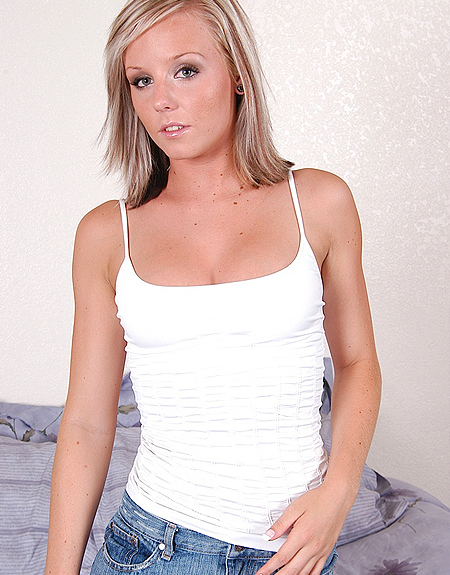 Veronica has her cleavage starting to peak out the top of her top.  I want to see those titties now!  Let's do it!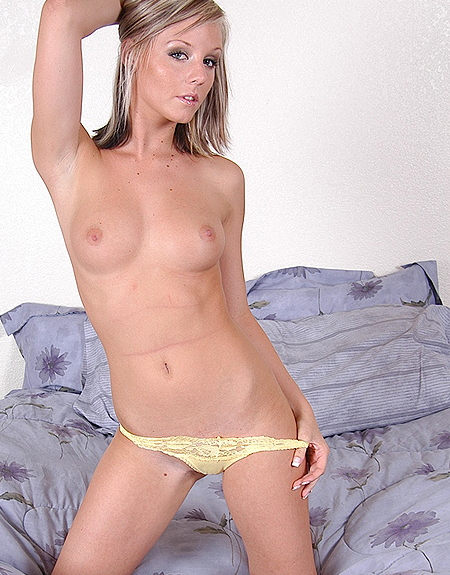 That's what I am talking about!   Now topless in her yellow panties, Veronica Jones is fucking sexy as hell.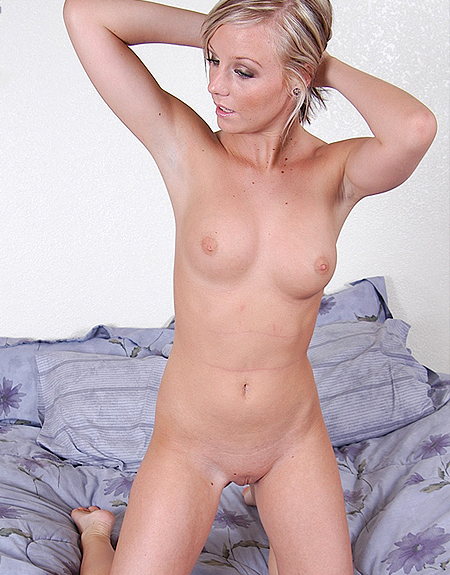 I see a bald cooter! Pussy lips so tight and smooth, it looks hardly used!   I think we need to find a few guys to come help remedy this situation by turning that cooter out!   Any volunters to come take that smooth pussy and turn it into some roast beef lips?  It may take a lot of work and a lot of fucking, but Veronica is down!
Veronica Jones currently has 4 full photo sets available right now!