Sunday, November 19th, 2023
Sexy pocket rocket coed Eva Strauss is busy cleaning up the living room when she sees the camera and gets asked to give us a little show.  She offers to do one better in this Karups HA set, as she offers to toy her pussy till the point of orgasm.  Slowly she begins to strip off her clothes as she self lubs her super tight snatch.   Out comes the toy!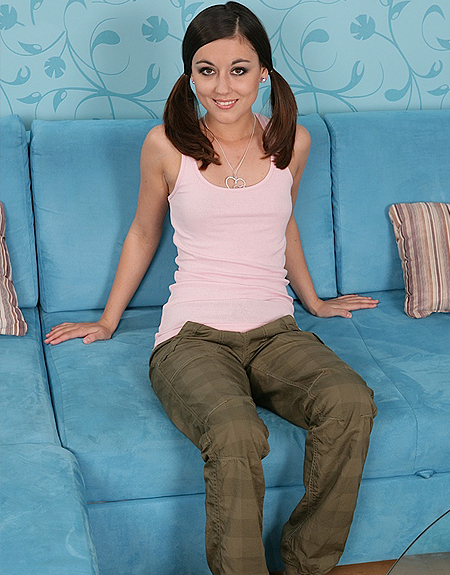 Gorgeous babe Eva Strauss is taking a break on the sofa as she looks cute as hell in her pigtails.  Anyone want to tug on them?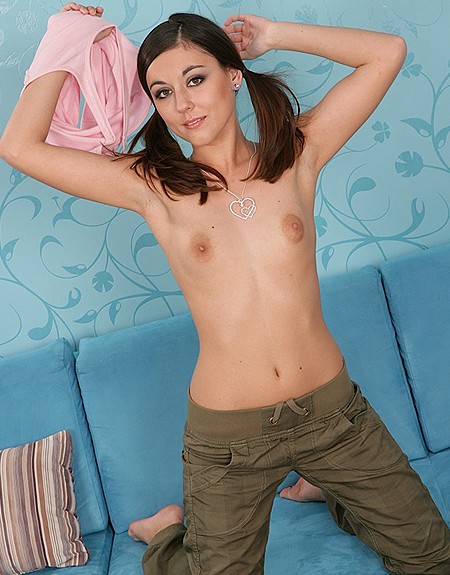 Off comes the top as Eva Strauss lets her small beautiful titties breathe the fresh open air.   I want to lick her nipples.
Whoa, that a girl, stick that toy deep in her tight pussy.  Sit back and relax while Eva drives this bus to orgasm town.  Nothing hotter than watching this small titted babe withering around as her toy hits her g-spot hart while she stimulates her engorged sensitive clit.
Eva Strauss currently has 4 photo sets & 3 HD videos available right now!