Sunday, January 14th, 2018
Blond hair, blue eyes and full of spunk, Bella is sure to win you over.   Today this cute coed is feeling very horny and she intends to solve the issue for you on camera today.   She would much rather prefer getting her tight pussy crammed with hard cock, but since she has no penis handy, her trusty gold toy will have to do.   By the end of this Karups PC set, Bella is pounding that cooter hard as she bangs up into her g-spot.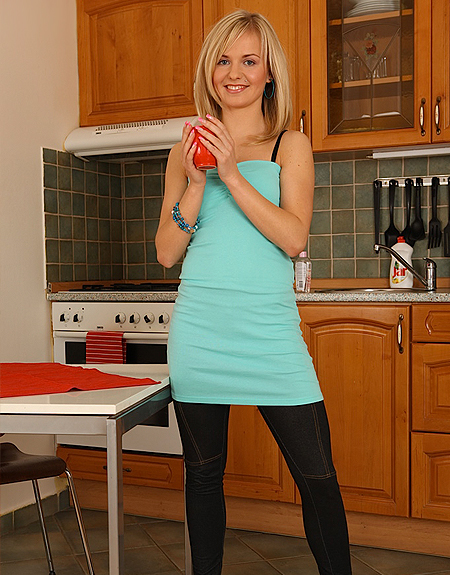 Cute as a button, Bella enjoys her morning coffee in the kitchen.  Love those tight jeggings on her firm body.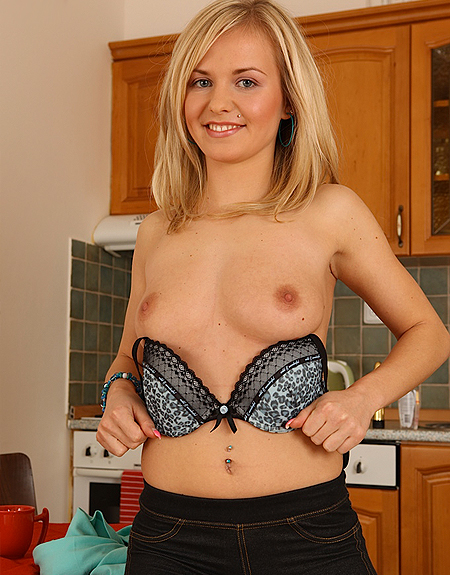 How could you not get turned on and fall for a girl as adorable as Bella??   I even spend time looking at her smile, when her tits are exposed and begging for a little attention.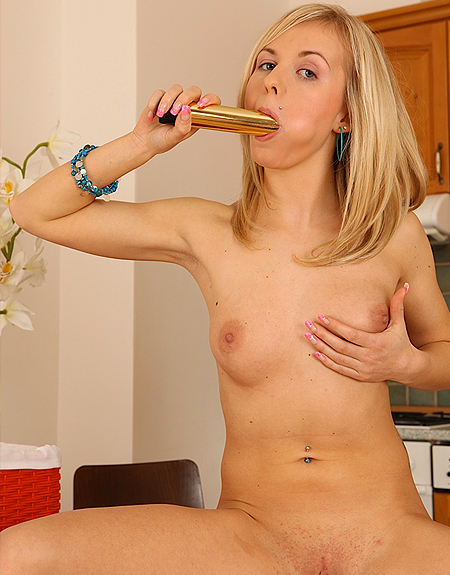 That shaved coed pussy doesn't have a clue what it is about to get itself into, but it will appreciate every second very shortly.  In and out of that snatch does the gold toy that Bella is currently sucking on.   If her pussy loves that toy that much, imagine what it would do with your hard cock?
Bella currently has 7 photo sets & 4 HD videos available right now!